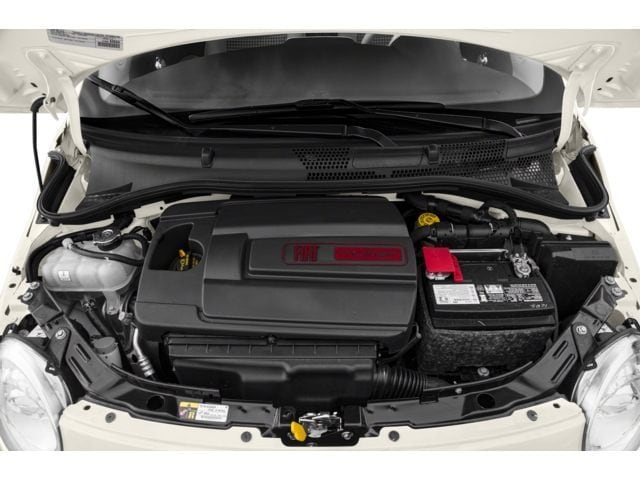 Need to know how to best care for your FIAT? Learn all your need to know about FIAT care and repairs here at Rick Case FIAT in Davie, FL
FIAT cars are renowned for their Italian craftmanship and style the world over. From the iconic FIAT 500 to the endlessly exciting FIAT 124 Spider, there simply is nothing out there like driving a FIAT vehicle. However, if you want to enjoy your FIAT car's full performance potential and head-turning style for years to come, you must know the regular maintenance and care is essential.
Luckily, as one of the premier FIAT service and maintenance centers near Miami and Ft. Lauderdale, FL, we here at Rick Case FIAT are well-equipped to help you learn more about the ins-and-outs of FIAT care, and show you why so many Floridian FIAT car owners entrust us with the care of their vehicles year after year.
Make an Inquiry
* Indicates a required field
FIAT Tire Care
Why do I need to rotate my FIAT car's tires?
All tires wear down over time, that's a known fact. However, what most people don't realize is that in front-wheel drive cars, like most new FIAT models, the front tires wear out more quickly than rear tires.
By regularly rotating your FIAT car's tires, you can significantly lengthen the usable lifespan of those tires.
Even with all-wheel drive FIAT models, like the properly equipped FIAT 500X, it's still important to rotate the tires, but you'll do so at different intervals than you would with a front-wheel drive model.
When do I need to rotate my FIAT car's tires or have them replaced?
A major sign of significant tire wear is vibration in the steering column, so if you experience a significant amount of this in your daily drives around West Palm Beach and Hollywood, FL, come see us at Rick Case FIAT as soon as possible.
Alternatively, you can always try the Penny Test. By inserting a penny upside down into the well of your tires' tread, you can assess the depth of the tread. Ideally, the tread should cover the top half of Abraham Lincoln's head on the coin. Now, anything less is usually fine, but if you can see his whole head, you need a new set of tires for your FIAT car.
Fortunately, whether it's a simple tire rotation or a set of replacement tires that you need, the team here at the Rick Case FIAT service center in Davie, FL will always be able to assist you with your FIAT tire care needs.
FIAT Oil Changes
Why do I need to change my oil?
Oil helps keep your FIAT car's engine cool, lubricated, and free of buildup, allowing it to operate at full capacity.
Over time, the oil in your FIAT car's engine can become saturated with contaminants, making it thicker and thus, less able to keep your engine lubricated. As such, having regular oil changes is essential to maintaining your FIAT car.
How often should I change the oil in my FIAT car?
That can vary from model to model. However, most new FIAT cars have a recommended oil change interval of every 8,000 miles or 6 months, whichever comes first. Ultimately, it's best to first consult your owner's manual or one of our FIAT technicians here at Rick Case FIAT to find out what oil change interval is right for your car.
At our FIAT service center near Miami, FL, we typically use synthetic oil for all our FIAT oil changes, as it typically performs better at extremely high and extremely low temperatures than conventional oil.
FIAT Brake Maintenance
What makes FIAT brake maintenance so important?
If you care about being able to stop your FIAT car on a dime, then brake maintenance is something you'll want to be aware of. Driving around with improperly maintained brakes on your FIAT car can be seriously dangerous.
Additionally, costly brake repairs can be easily avoided by properly caring for your FIAT car's brakes, so if you don't want to pay a lot for service in the future, you owe it to yourself to tackle minor brake issues before they become big problems.
What are some signs of FIAT brake issues?
Odd sounds are one major sign. If you brakes are squeaking and squealing, it could mean that your brake pads are wearing down. Additionally, grinding sounds can mean those brake pads are already worn down and are now damaging your brake rotors. In either case, it's best to come see us at Rick Case FIAT near Ft. Lauderdale, FL as soon as possible.
A sinking brake pedal can be indicative of air in your FIAT car's brake fluid. This can cause your braking system to fail, so it's a crucial issue to get fixed before it becomes a major safety issue.
Pulsing brakes can be a sign of a warped brake rotor. In that case, the brake rotor may need to be replaced.
Fortunately, whether it's a fresh set of brake pads for your FIAT or a more complex brake repair job, you can always count on Rick Case FIAT to handle all your FIAT brake maintenance needs near MIAMI in a timely manner.