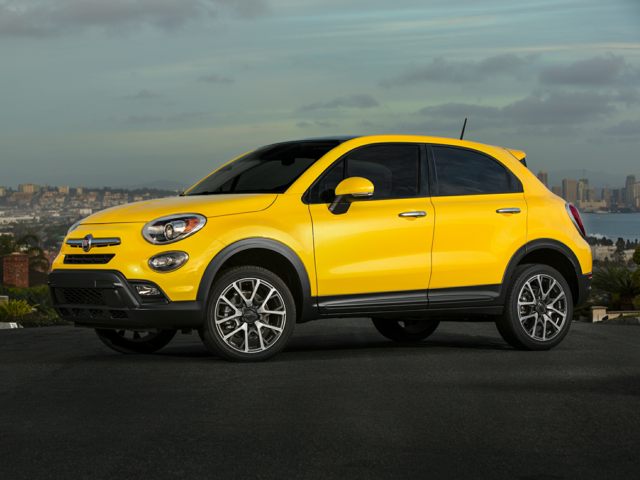 Compare the New FIAT 500X to the Honda HR-V and Mazda CX-3 in the Miami Area
Here in the Miami area, drivers seek out stylish, useful vehicles that can accommodate the varied lifestyles of residents throughout the South Florida region. Here at Rick Case FIAT, we proudly offer the FIAT 500X, the latest addition to the FIAT lineup, and a new contender for the throne of the compact SUV segment. To showcase just how impressive this vehicle is, we've compiled a head-to-head comparison between this model and two of the strongest competitors in the segment.
FIAT 500X vs. Honda HR-V
The two newest additions to the compact SUV segment, the 500X and HR-V each seek to satisfy the needs of many different kinds of drivers. While similar in some ways, the 500X eclipses the HR-V by offering more for the money.
The stylish FIAT 500X outdoes the HR-V in many ways, not the least of which is the comfort and luxury offerings and amenities. Available features like dual-zone air conditioning and remote engine start are available with the 500X, while they are not even offered on the Honda model.
The nine-speed automatic transmission of the 500X guarantees a smooth ride, while the CVT of the Honda model can't quite offer the same.
Though it boasts a smaller price tag, the Honda HR-V offerings can't match up to the 500X, making it a better value for the slightly larger investment.
FIAT 500X vs. Mazda CX-3
The Mazda CX-3 is another example of a model that does a lot of things well, but simply can't match up to the stylish, capable, and fun to drive experience of the FIAT 500X.
Offering significantly less power than the FIAT 500X, the Mazda CX-3 delivers a sub-par experience right from the first time you depress the accelerator.
The Mazda model claims to deliver a comfortable experience like no other, but in fact the FIAT 500X offers many features that are simply not found on the Mazda model. Features like dual-zone air conditioning and multi-directional adjustable seats ensure that the FIAT will deliver a superior experience.
The Mazda CX-3 does offer a slightly smaller price tag, but drivers looking to get the most out of their money will be completely satisfied with the offerings of the FIAT 500X.
To learn more about the advantages of the FIAT 500X over the rest of the compact SUIV segment, browse our pre-buy research and new FIAT listings, and then come see us at Rick Case FIAT. We'll help you to identify the perfect vehicle for your future and ensure an effortless transition into ownership. In no time you'll be enjoying a more exciting automotive future throughout Miami, Weston, Davie, Ft Lauderdale, Hollywood, West Palm Beach, and beyond.