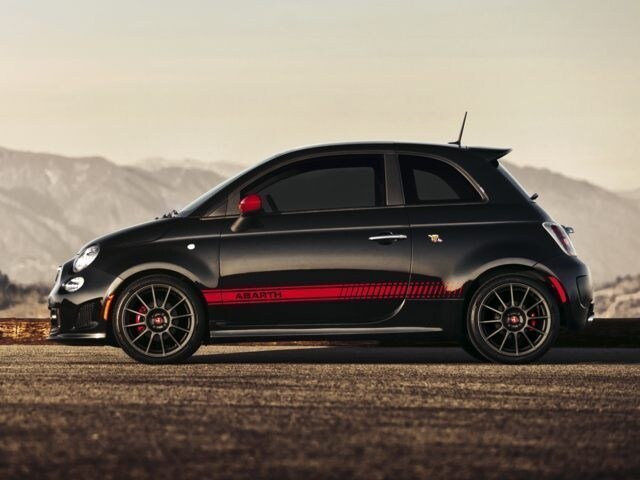 Comparing Sporty Compacts in Miami - FIAT 500 Abarth Takes on the Competition
When it comes to finding a sporty hatchback drivers in Miami as well as the surrounding areas have many great options to choose from. Here at Rick Case FIAT, we're immensely proud to offer the FIAT 500 Abarth, the iconic symbol of Italian performance, to drivers throughout Miami, Davie, Fort Lauderdale, and beyond. But with many other options, it can be hard to tell which model is the perfect vehicle for your future. So we've gone ahead and compiled a head-to-head comparison so you can more easily identify the perfect vehicle for your future.
FIAT 500 Abarth vs MINI Cooper S
When examining the differences between the FIAT 500 Abarth and the MINI Cooper S, the first big difference that drivers are sure to notice is the price tag. The FIAT model boasts a considerably lower price tag, while still managing to offer similar performance and greater efficiency, to completely satisfy the driver and passengers within.
Not only is the FIAT 500 Abarth built to perform, but the interior boasts many premium features, like audio systems and more, which coalesce to form an incredibly enjoyable automotive experience.
For enjoying fun in the sun throughout the greater Miami area, drivers can count on the FAIT 500 Abarth to deliver an exceptional experience, with exceptional performance attributes, outstanding safety systems, and plenty of entertainment options.
FIAT 500 Abarth vs Ford Fiesta ST
Though it comes with a slightly  lower price tag, when it comes to the Ford Fiesta ST the old adage rings true, you do get what you pay for. The outstanding efficiency, performance, and construction of the FIAT 500 Abarth effortlessly outclass the Ford model.
With features like a rear parking aid, the FIAT 500 Abarth does considerably more to protect the passengers and driver within the vehicle, leading to a greater confidence and enhanced enjoyment of every moment on the road.
With a smaller overall length and tighter wheelbase, the FIAT 500 Abarth ensures that you'll enjoy dynamic control over the peppy performer, while the Fiesta ST feels considerably more clunky through turns and at speed.
To experience the advantages of the new FIAT 500 Abarth firsthand, come and see our team at Rick Case FIAT. Once you arrive at our location, we'll arrange a test drive with the most appealing new FIAT models, and will make sure you're easily set up for a more exciting automotive future throughout Miami, Davie, Fort Lauderdale, and beyond.